A number of industry leaders have come together to urge the industry to do more to raise the profile of Australians with reduced mobility.
One Agency Founder and CEO Paul Davies says the industry should consider the fatigue and exclusion it must feel for anyone with a mobility issue – such as veterans, the elderly, parents with pushchairs and people with physical disabilities – to identify properties where they can maintain their independence.
An agency was the first to identify a need to increase messaging around wheelchair-friendly homes and began displaying a wheelchair icon in its social and digital marketing for homes deemed accessible – with features such as wide door frames, ramps (no stairs), and large bathrooms.
At the time it was announced, Mr Davies said it was a challenge which also required a change to property portals – allowing individuals to search for wheelchair accessible property options.
Since then, Homely has taken over, and now carries mobility icons on the properties referenced by the real estate group, where applicable, both on properties for sale and for rent.
Now, REB can reveal that One Agency, Homely, Bespoke Media Group and MRI Software's Box+Dice have joined forces to create an integrated and scalable way to increase the visibility of mobility-friendly properties in the marketplace by response to feedback from aspiring buyers and tenants.
Together, the four industry leaders seek to make open inspections – and the search for suitable properties – more accessible to anyone with reduced mobility.
According to Mr Davies, updates can make "a world of difference" – and while he acknowledges that One Agency's push for functionality has provided them with their own point of difference, he hopes a "Mobility" filter Friendly" and other feature inclusions will one day become the industry standard.
"Since the rollout, we have already seen both sale and rental properties appear under the filter, with members renting the addition as being very popular in their markets," he shared.
Making the switch first became a priority when Bespoke Media Group CEO Nic Fren was contacted by former colleague and Army veteran Tahnee Barnes who told him she was having trouble researching suitable properties online for clients with mobility issues.
While consumers could search for properties with high-speed internet and things like outdoor spas, Ms Barnes said that even after spending hours online trying to figure out if a property would be right for her clients, she would still show up and couldn't get to it through the front door.
Mr Fren then raised the issue with One Agency, and within 24 hours Bespoke Media Group had updated the entire social media content suite for the network, as well as the updated print and digital marketing libraries. updated to include a visible icon for mobility on relevant property listings.
Mr Fren called these social media changes a "fantastic start".
Along with Mr Davies, the couple then decided to contact Homely and MRI's Box + Dice to update search options and online visibility.
Box+Dice then led the integration of the new mobile-friendly option into the One Agency website with the push to Homely.
For Josh Symons, Director of MRI Software and Industry Principal, "Big change starts with small steps."
He hopes that the initiative "do[s] it's a little easier for people with physical challenges to find places to live, work and belong."
Praising One Agency for being a pioneer in the space, Mr Symons called on "all agency leaders and property portals to take over and manage this mobility-friendly initiative".
"This is a great example of what can be achieved when leaders come together, listen to our markets and work together for the benefit of all."
It's a sentiment echoed by Homely CEO Adam Spencer, confirming that part of his consumer base is facing challenges when it comes to mobility-friendly access.
"Team Homely is proud to put our consumers first in our mission to redefine the way people find their homes. This partnership is another way to do that by working with industry while using design and product as a catalyst for change," he explained.
Highlighting how design and product can be "enablers of change", Homely product manager Luke Kenyon concedes that the mobility-friendly initiative "has not been prioritized by the major portals.
"Homely has proven this to be a necessary change for any portal, agency and CRM looking to put people first."
Reflecting on the partnership with One Agency, the product manager commented that "the group's passion for it is inspiring".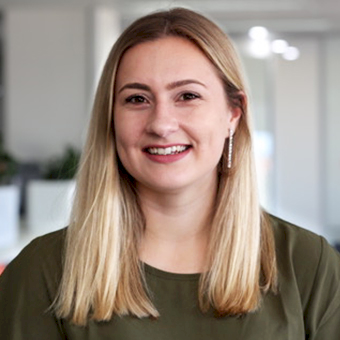 Grace Ormsby
Grace is a reporter for real estate and investment brands Momentum. Grace joined Momentum Media in 2018, bringing with her a Bachelor of Laws and a Bachelor of Communications (Journalism) from Newcastle University. She is passionate about providing easy-to-digest, relevant information and content for her key audiences and stakeholders.